Mathuri's career spans finance and government sectors, curation of business and diversity events and working in marketing and communications across different countries. Mathuri genuinely thrives in the pursuit of purpose. Her current work in the electric vehicle space is to make the world a better place for the future. Her first personal venture was a Not for Profit, GIRLS Rising Up, (an acronym for Global, Intercultural, Resilient, Loud and Strong) to amplify the voices of intercultural women and provide role models they could aspire to being. Her strong belief is that we have the power to redefine reality. 
Suren is fast becoming one of Australia's most exciting young comedians. Suren is a stand-up comedian, writer and actor. Beginning his career in 2011, he quickly impressed audiences with his engaging delivery and quick wit. Suren's stand-up has been seen on ABC (Comedy Next Gen, Comedy Up Late) and SBS (Celebrity Letters & Numbers, The Cook Up with Adam Liaw) and is a writer for ABC's Question Everything. In 2021 he launched his highly acclaimed "Industry Darling, Adjacent" at the Sydney Comedy Festival and in 2022, "Radical Honesty" as part of The Equity Foundation's Screen Diversity Showcase.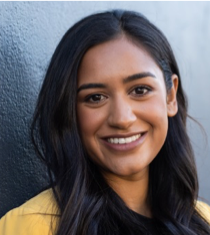 Herath is CEO of Oaktree, a non-profit that supports young people in the Asia-Pacific to lead sustainable development projects in their communities focused on solidarity, decolonisation and collaboration. She is also a Board Director of Green Collect and the Australian Council for International Development. Thenu is co-author of Australia's first youth national security strategy identifying climate, health and social factors as key threats to Australia's future generations. In 2022, she received the Faculty of Arts 'Rising Star' Alumni award by the Uni of Melbourne and named an Australian Young Women to Watch in International Affairs.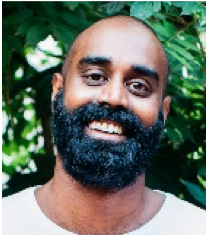 Shaun is CEO and co-founder of PlateitForward and Sydney restaurant, Colombo Social. He believes everyone deserves the same opportunities. Over the past 15 years, Shaun has combined his passion and knowledge of social enterprise, corporate partnerships and food to drive positive change in marginalised communities. In 2019 Shaun was a driving force in launching the Aboriginal Health Television Network with the Australian Government to improve health literacy of First Nations' people. He helped to establish The Dental Truck. His awards: Time Out's Hospitality Future Shaper, AMP Tomorrow Maker and Westpac ChangeMaker.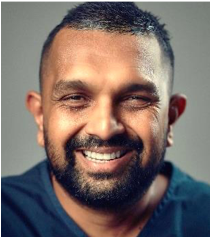 Dinesh was the first quadriplegic medical intern in Queensland and the second medical graduate in Australia with quadriplegia. Dinesh is a doctor, lawyer, disability advocate and researcher. His injury and experiences led to him being an advocate for inclusivity, a founding member of Doctors with Disabilities Australia, a doctor in the emergency department, Gold Coast University Hospital, a senior lecturer, Griffith Uni, doctor for Gold Coast Titans physical disability rugby team and senior advisor to the Disability Royal Commission. Dinesh was awarded the Medal of the Order of Australia in 2019, and Qld Australian of the Year in 2021.
Suji is a qualified medical doctor and clinical researcher. Suji graduated with a medical degree from King's College, London; worked as a Research Policy Officer at Breast Cancer Australia, as Policy Officer at Murdoch Children's Research Institute and Senior Research Scientist at St Vincent's Health, Melbourne. In 2015, Suji and husband, Dr Sanjeevan, a brain function and allergy specialist, co-founded Light & Glo Designs, a fragrance house selling candle and diffuser products. She was awarded Young Business Person of the Year in 2018. Suji, is a mother of three, a business mentor and now studying business law.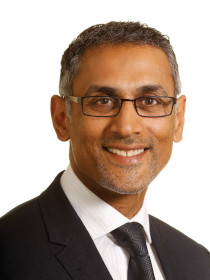 Terence is a Partner and APAC leader of Ernst & Young's Climate Change and Sustainability team based in Melbourne. Terence is a non-executive director of Amnesty International Australia, Global Citizen (Australia), Fairtrade Australia New Zealand, Food Frontier and Legal Sector Alliance and Adjunct Professor at the University of Southern Queensland. Terence has been involved in key fundraising activities for Bridging Lanka and is passionate about Bridging Lanka's work because it delivers real impacts and harmony on the ground in Sri Lanka, and in Australia.