In a context where rote and uncritical learning that satisfy examiners is the norm, we strive to support the whole child, young person or adult – their social, emotional, physical and cognitive development – preparing them for life, not just for testing. 
Youth Empowerment & Advancement Hub (YEAH)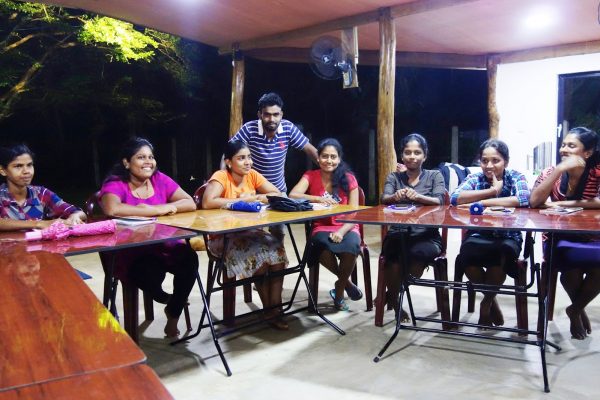 Young people, particularly those without jobs, have the opportunity of learning IT from our computer whiz, Pradeep and English from our language master, David. The hub also provides an ideal space to meet together and plan civic activity such as discussing how to address the serious local issue of chronic kidney disease or to be supported to develop micro enterprises that will bring in a regular income. 
Adampan Community Education Space (ACES)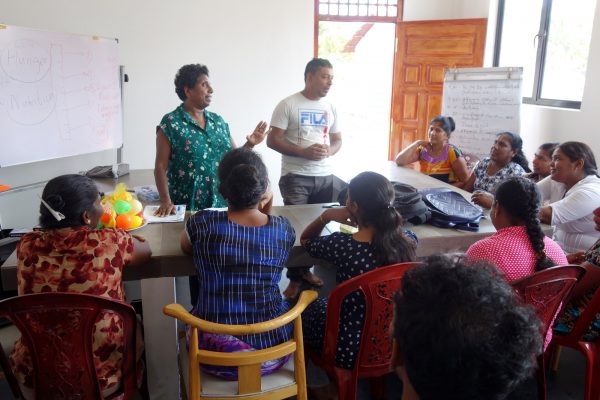 A new learning space that offers the usual IT and English but also specialises in community nutrition training, organic cultivation workshops,  and even offers traditional cooking classes for tourists.
Donkey Clinic & Education Centre (DCEC)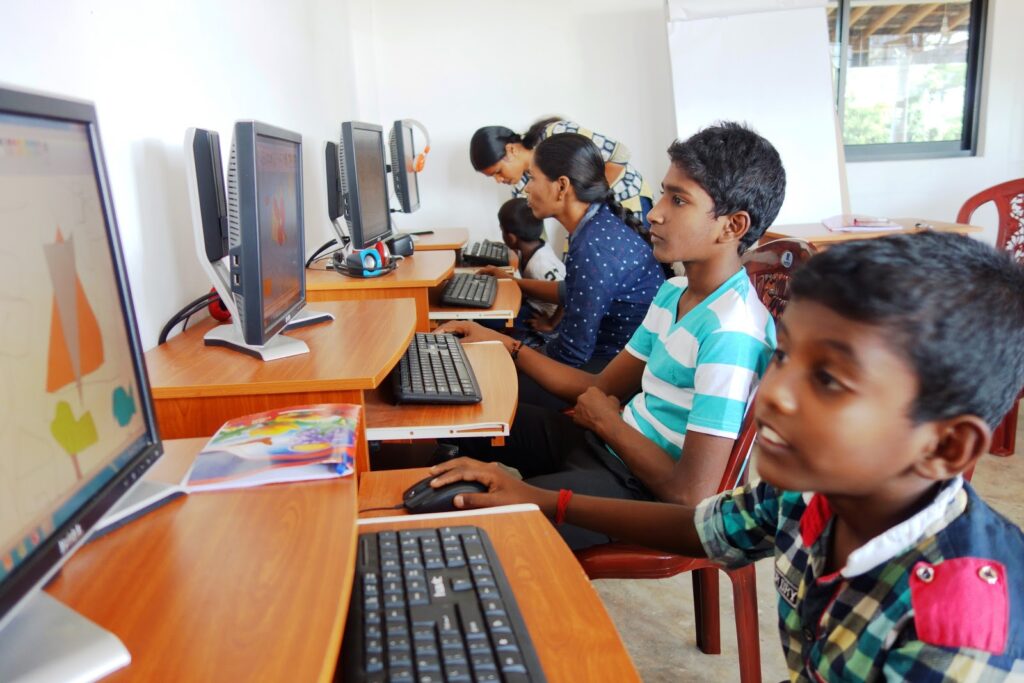 Studying in close proximity of adorable donkeys does have its distractions but Vijitha our computer teacher offers expert and caring instructions to a wide spread of students from those who have never held a 'mouse' to those who need additional coaching to pass their technology exams. In conjunction, Raseefa offers the best English classes in the region from children to students who seriously want to pass their Ordinary and Advanced Levels at school. Her students' high marks speak volumes!
Donkey Assisted Therapy (DAT)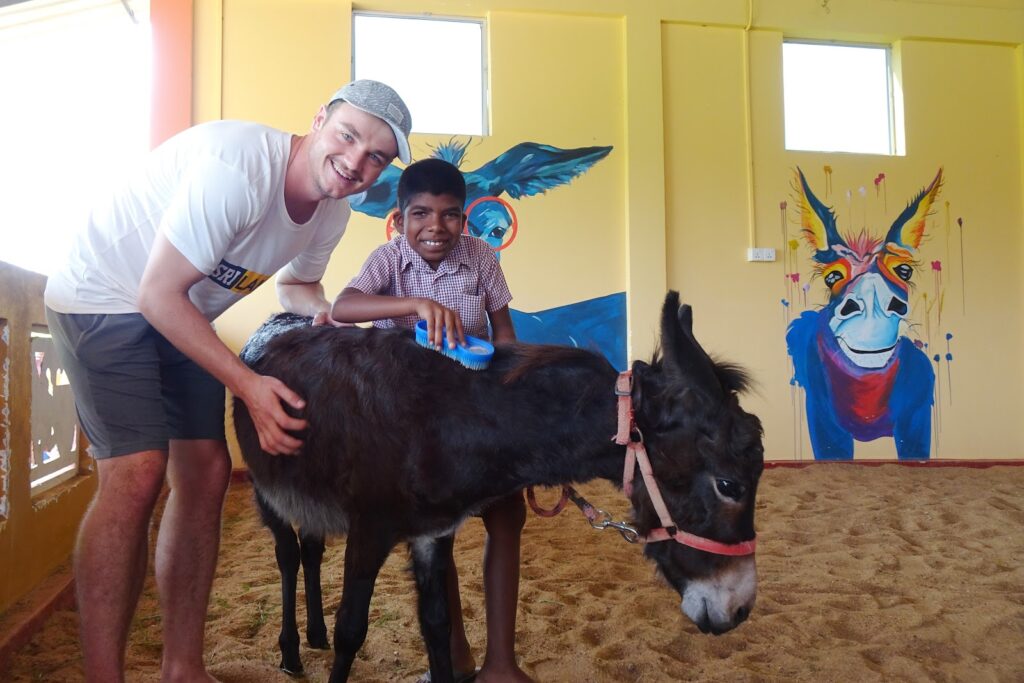 Donkeys as therapists for people? Definitely yes! Our DAT program is a donkey-human partnership in which specially abled children, the elderly and those with various personal issues can benefit from the close connection with donkeys. The children and young people especially have increased in life skills learning such as communication, empathy, increased confidence and self esteem and being good team players. All this through regular contact with our special donkeys. 
Building English Competency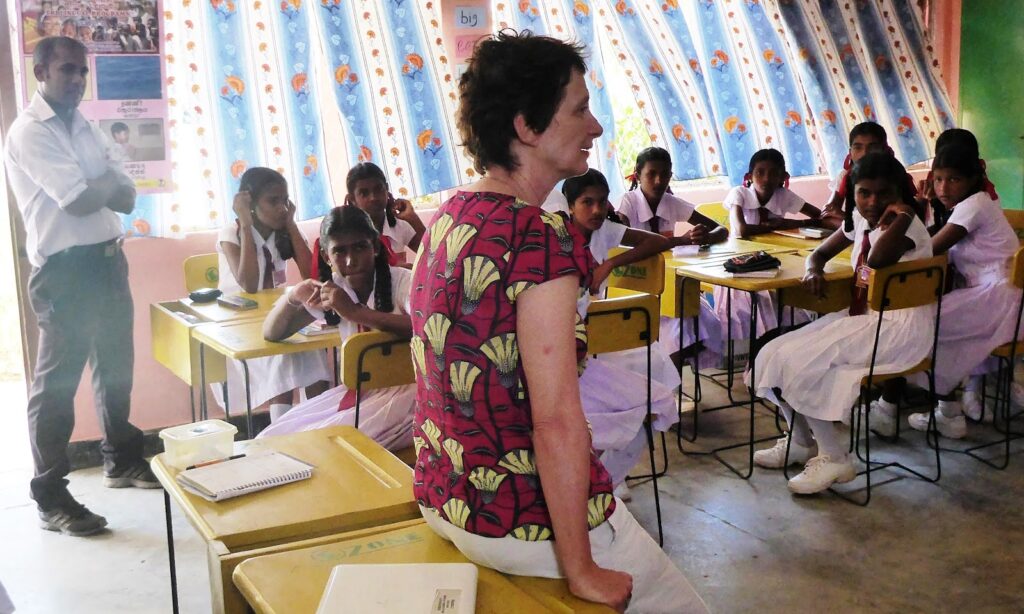 Annual volunteer teachers from Australia present English language building experience for both local teachers of English and young students of Mannar. Dedicated teacher, Ellen Dunn, spear-heads new methods of teaching, interesting and engaging learning activities, conversational English sessions and the promotion of excellent online resources for urban and rural school students throughout the district. An integrated English as a foreign language program is currently being rolled out.
English for Professionals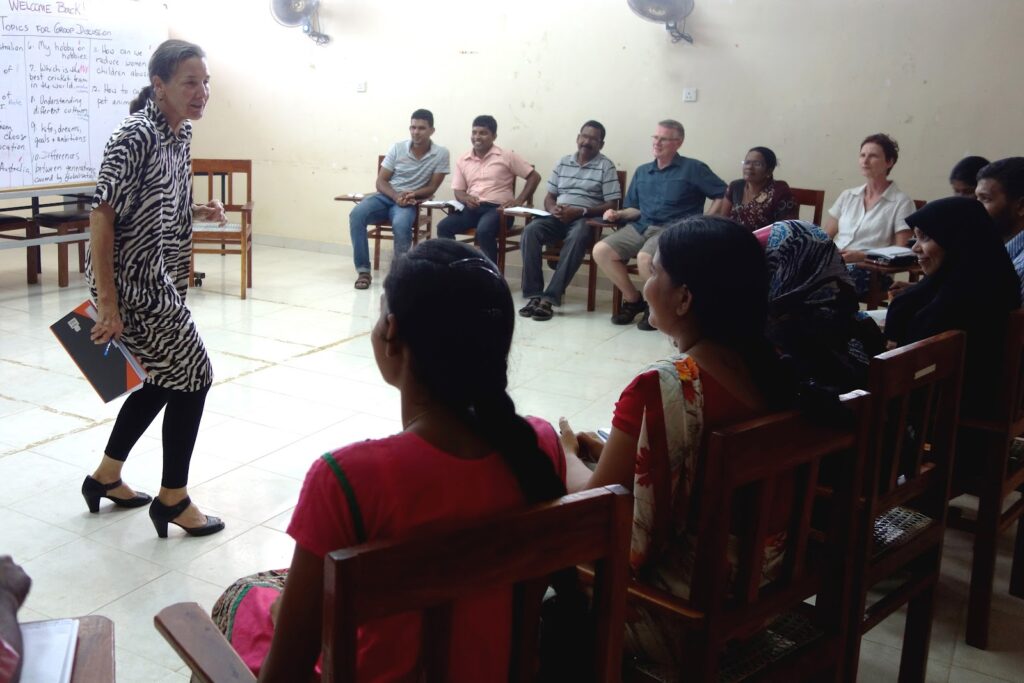 Margaret Bornhorst slays em in the aisles! Her passionate and engaging style motivates a range of professionals to overcome the fear of learning a new language. As part of our knowledge transfers initiative, Margaret attracts nurses, teachers, government officers and NGO staff as regular attendees of her spoken English programs relevant to their individual professions. Recently Margaret has been joined by teachers, Margot McGregor, Cathy Polities and Jan Gillies from Brisbane.
Researching for Better English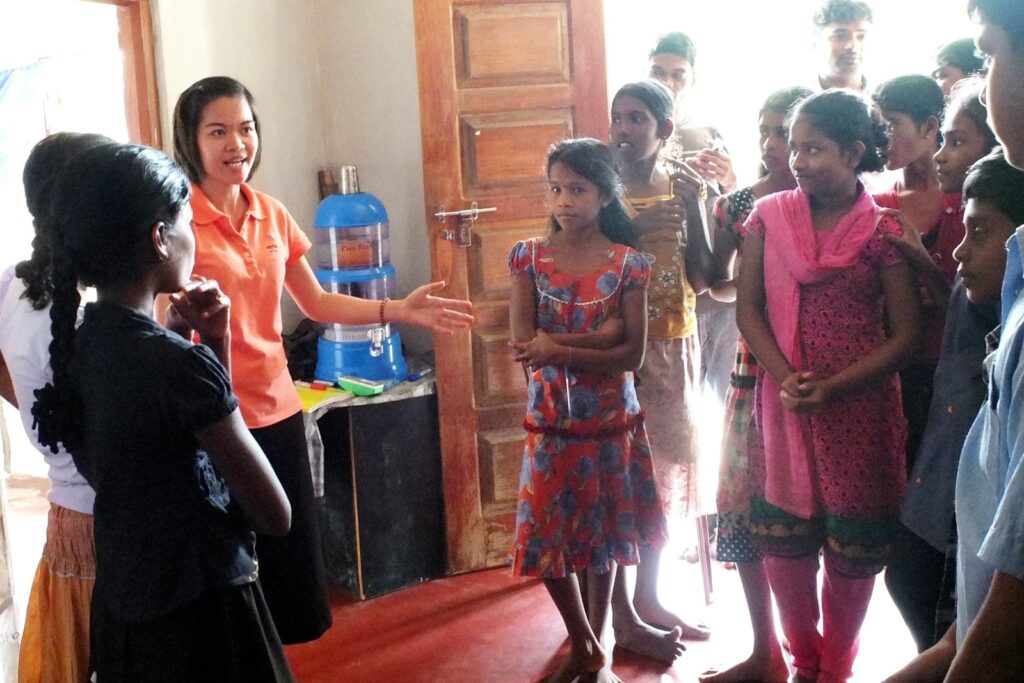 The research report, Making the Grade, offered valuable data about the challenges of English language learning and teaching in Mannar District. The report was finalised in November, 2013, and informed our deliberations on how to roll out an English language program. Huyen Lai, a volunteer from Vietnam and Grace Pathmaraj from Mannar undertook this piece of research.