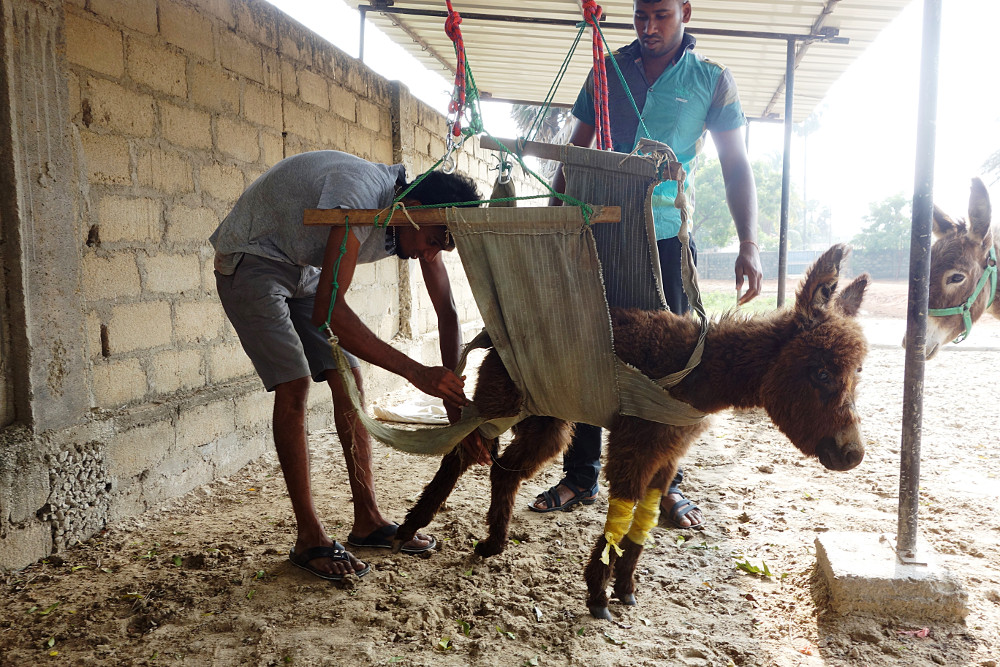 A great initiative that combines animal welfare and village development. After three long years, we have finally built the Donkey Clinic facility and have started treating injured donkeys. We now need to make the operation sustainable.
The Donkey Clinic & Education centre will be a place buzzing with activity where donkeys are examined, treated, tamed and trained for new uses. The program will also lead to village economic development and a number of start-ups including fieldwork opportunities for student vets from many countries, donkey tourism, even donkey fertiliser!
We need a further AU$19,000 to construct two accommodation facilities with attached bathrooms for volunteers, visitors, and vet students. The rent from the rooms will help with the ongoing care of donkeys, staffing and facility maintenance.
Donate Now
With your partnership together we can make a difference.