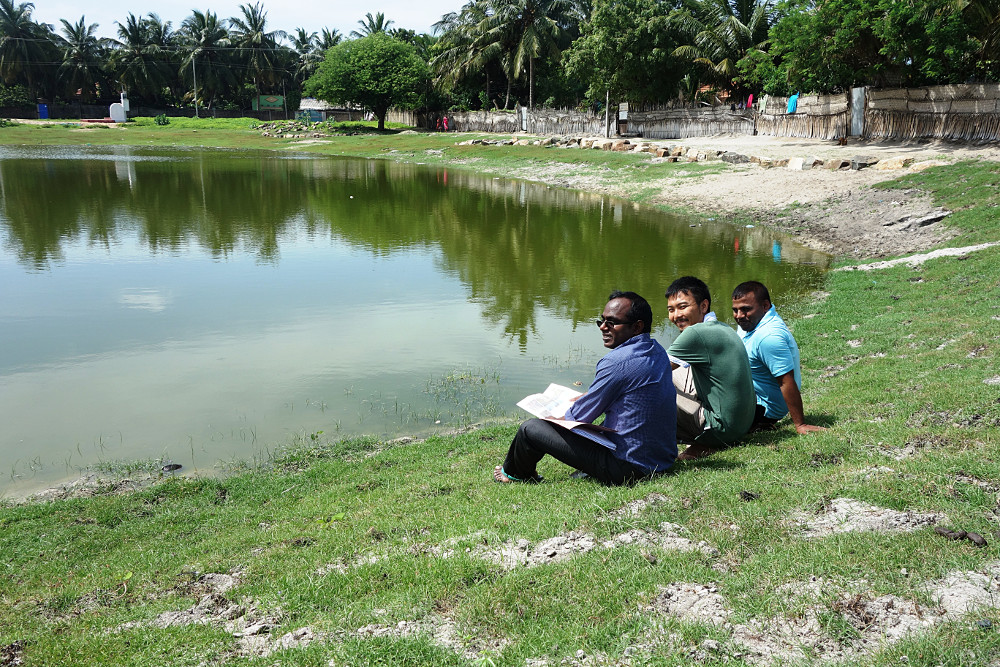 With local villagers we are creating a 'demonstration' kulam to show the broader community how their encroached and rubbish infested ponds can be transformed into beautiful and productive public spaces.
Most of the kulams in Mannar have been filled for housing and roads. The result is severe annual flooding because in the wet season there is nowhere for the water to go!. The rehabilitated kulams will deliver social, health, economic and environmental benefits to locals. 
We have received AU$4,000 toward this project. We need a further $11,000 to establish, walking paths, outdoor furniture, retaining walls, lighting and planted areas.
Donate Now
With your partnership together we can make a difference.